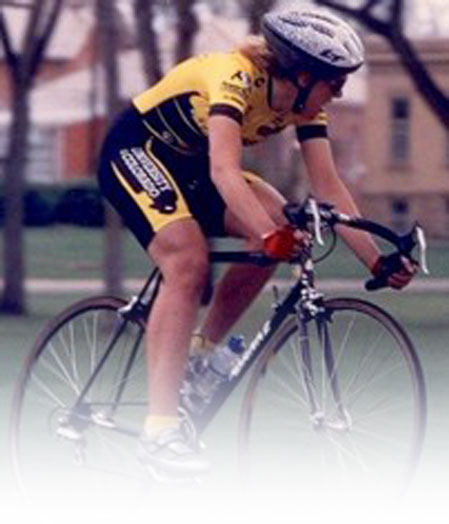 Hi, I'm Traci Brown, your personal electric bike fitness coach. Optibike and I have developed the electric bike fitness program to help you achieve your goals. Our weight loss challenge participants have had amazing results, losing up to 80 pounds. This has been done with an integrated approach that includes you and me working together. The Optibike allows you to incorporate fitness easily into your lifestyle. You can easily replace car trips with the Optibike and begin to see results. I'll be posting all kinds of info on my blog at this site and you can even submit your questions directly to me. Click here to see my blog posts or to send me a question.
I am more than just a fitness coach, I am also a Trainer for Your Mind and 3-Time US National Collegiate Cycling Champion. I will help you get the results you want. I'm a Master Practitioner of Neuro Linguistics, Time Line and Hawaiian Huna.
Through my 12 years of elite amateur and professional road racing experience, I learned that what was going on in my mind was the primary factor which determined my success. I've combined this experience with my training in rapid mental change and work experience the Fortune 100 corporate world to create amazing programs where clients create rapid and permanent change for themselves.
Every day, I am lucky enough to assist people to overcome whatever is holding them back and perform at their best through unlocking the powers of their mind. Many of my clients are athletes; most are people just like you: people who have families, jobs and the challenges of balancing it all in everyday life.
No matter who they are, clients come to me because they don't have time to waste and need solid results that show up every time. They're willing to ask themselves the deep questions necessary to get to the root of their challenges & release their old patterns. They then become free to create life exactly how they want it. And, as a result of this process, miracles happen.
I am committed to your success & look forward to hearing from you.